COVID-19 Announcements
Chickasaw Telecommunications Services Inc. Stillwater
Chickasaw Telecommunications Services, Inc. is committed to safely serving our customers, employees and our community.  While there have been no reported cases of COVID-19, Chickasaw Telecommunications Services, Inc. has determined it is in the best interest of our customers and employees to temporarily close our office to walk-in customers and visitors effective March 20, 2020 until further notice. 
All payments for service, deposits for service and paperwork for services will be handled through mail
Credit card, debit card and e-check payments can be made by calling our office at 405-533-2111 and 1-800-927-2027, or customers may use their e-bill accounts or set up an e-bill account to make payments at our e-bill website which is https://ebill.chickasawphone.net
All other assistance can also be made by calling 405-533-2111 or 1-800-927-2027
Employees, customers and vendors are encouraged to practice good hygiene, including frequent hand washing, use of hand sanitizers, using tissue when sneezing or coughing and disinfecting wipes or spray on frequently used surfaces as suggested by the CDC (Center of Disease Control)
Chickasaw Repair and Installation employees will be asked to take safety precautions when entering the customers premises for installation or repair issues

---
Chickasaw Telecommunications Services, Inc. is a facilities-based local competitive local exchange carrier (CLEC) providing a variety of telecommunications services in Stillwater and other Oklahoma markets. Being one of the Chickasaw family of companies allows CTSI to meet all your residential or business telecommunications needs. So whether its phone service, integrated access services, metro Ethernet or WAN services, CTSI is here to help.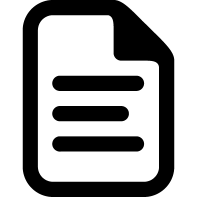 Document Archive
Click the button below to access regulatory and serivce realted documents.
Document Archive